What does being an Empath mean? Are some people born more empathic than others? How can we manage emotions overwhelm as an empath? How can we set better emotional boundaries?
What about Anger? What is anger there to teach us?
How do we burn our secret Shame contracts?
Today, I have the pleasure of speaking to Karla McLaren, and download all her wisdom regarding everything to do with Empaths, Empathy and Emotions.
I asked Karla about the 'Empath' phenomenon; why some people seem to have too much empathy, and others too little, and whether these tendencies are a product of nature or nature. Karla offered us some practical tips to have better emotional and energetic boundaries, to better manage our mood swings, and to work through our anger and shame.
I have organised our conversation into the following blog post and highlighted some key points.  I hope it will be useful to you!
If you are new to the word 'Empath', or if you would like to know more about the science/ social science behind it, here is an article that might answer your questions about what it means to be an Empath.
A Trailer
Now, to my conversation with Karla:
HOW DID YOUR JOURNEY IN STUDYING EMOTIONS UNFOLD?
The story is one of early childhood trauma. For me, learning about emotions was not, "I'd like to learn about emotions. That would be interesting." 
Part of my trauma was that I learned to dissociate. I would have really intense emotional responses, but I would leave. So my body was just alone, trying to work things out or trying to survive. I ended up developing a very intense emotional life, extreme highs and lows.
For me, studying emotions was a lifesaving approach. I needed to understand what was happening to me and what these powerful things were doing in my life. And then by learning to understand them, I learned their language and I learned how to regulate them so that I could live more comfortably.
WERE YOU BORN EMOTIONALLY INTENSE, OR WAS YOUR INTENSITY CAUSED BY ENVIRONMENTAL FACTORS?
I think both. My mom was very empathic. But my mom said that I came out screaming. So maybe I had some things to say loudly as a baby.
EMPATH MEANING— WHAT DOES THE WORD 'EMPATH' MEAN? DO 'EMPATHS' EXIST? 
We are all empaths. It is not that an empath is a special person. The idea was that empaths would go into a room and feel all the emotions that were present. I think that all of us do this. It is a function of being a part of a social species. But with empathic people or highly empathic people, generally it is a lack of boundaries and alongside that often their own emotional trauma that isn't resolved. So their emotions are continually at the ready,  if they go into a room where there's some kind of emotional thing going on, they'll jump on that train and they'll go with it.
When I work with hyper-empathic people, I definitely teach them how to identify emotions in themselves and others, how to regulate them, and how to set boundaries so that they begin to have a sense of, "Okay, this is me and these are my emotions. That is you and those are your emotions. "I can join in if I feel like it, but I can also not join it." That is a big change for most hyper-empathic people because they have actually no sense of agency around other people's emotions. A lot of that travels back to childhood.
DO YOU PREFER THE PHRASE HYPER-EMPATHIC TO 'EMPATH" ?
Yes. Because it makes room for an empath that isn't hyper. We can also talk about hypo-empathy and know that there's a range and that you can bring the range closer to a comfortable place. If you're hypo-empathic you would also be having a very difficult time because you couldn't identify what's going on around you, and then you're really not a part of the community because you're sort of missing the joke or missing the thread of the conversation at all times.
IS BEING HYPER OR HYPO-EMPATHIC A RESULT OF NATURE OR NURTURE?
There is such a thing as trait empathy.  We have a certain level of empathy that we come in with or have the capacity for. It develops before the age of two. There is a very important window in there where we can miss the things that we need to develop empathy properly. And then from two forward, we look at what happens after.  Are we in empathic classrooms in school? Do we find empathic mates? Do we find empathically supportive jobs?  Empathy is an interaction as well as a trait.
HOW CAN EMPATHS/ HYPER-EMPATHIC PEOPLE HAVE BETTER EMOTIONAL BOUNDARIES?
Research has shown that just developing a better emotional vocabulary will give you emotion regulation skills all by itself. On my site, I have a free emotional vocabulary list, and people can just download it.
Part of setting boundaries is learning about yourself. You have to have a self before you can create a boundary around the self. I teach people an actual boundary exercise to feel around themselves at the space where their hands can reach. The brain and the nervous system already map this area as personal space. Your personal space knows where you are in space and time. There's a constant awareness that your body has. I help people get a sense of that space that's already there, and then try to imagine it as an edge.
With that sense of an edge or a boundary, people can say: "that person over there is feeling anxiety or whatever. I am not feeling anxiety right now. What am I feeling ?"  Rather than, oh my word, there's anxiety in the elevator. I've got to go into it.
For some people, visualization is very helpful. For others, that's not how their brain works. They would need to feel it, or draw it. Some people put a ribbon around the floor so they can look at it and get a sense of 'where do I begin and end?'
EMPATHS/ HYPER-EMPATHIC PEOPLE AND FAMILY DYNAMICS
For people who grew up in very enmeshed families, it is more difficult because a part of their survival and a part of their family identification is that you can't have boundaries. It may even have been lifesaving if they grew up in a violent or emotionally abusive family— To drop your boundaries and become what the other person needs you to be, that's genius. With a depressive parent, well, what are you supposed to do if you feel happy? You may need to shut that down because it's in the way. What about when you feel exuberant? You may need to shut that down because your parent's boundaries are not strong either. So it's very much a part of your relationship to try to almost balance what's happening, which is totally unfair to have a child do, and yet it happens every day.
I also notice that in some families there will be a lot of repression of emotion. They say: "We don't need it. It's irrational". And then someone in the family will be an 'emotional person'.  It'll be a Broadway show every day with emotions with this person. In psychology, they call this the identified patient. It's the whole system that has created a need for this one to explode with emotion. The identified patient is expressing what everyone else is feeling but is not saying.  If there are no boundaries in the house, then those emotions have to go somewhere. They are likely going to go into that person.
That's something I find with hyper-empathic people is if they go into a room and there's an emotion that's not being felt or stated properly, they will likely feel it. Emotions are these brilliant genius things that have all this glorious beauty to them and they're sitting there in people who will not respect them. The emotion sees you come into the room and it's like, 'Yay. I get someone to play with.'"
If I have skills for those emotions and there's a lot of anger in the room, I'm like, "Cool. Now I can set boundaries." Instead of, "Anger's horrible."
WHAT KIND OF TROUBLE DO WE GET INTO IF WE DON'T LEARN THE LANGUAGE OF EMOTION?
First, we become inarticulate about the contents of our own souls. It's as if we don't know how to work our muscles or don't know how to move our legs or don't know how to form words. Emotions form the foundation of everything we think, all of our decisions, our actions, our behavior, who we choose as friends, who we choose to get into relationships with, how we choose our jobs. They underlie everything we do. If we don't understand them, we will be puppets of forces that we don't know, we can't access, we cannot speak to, and we can't manage in any way.
We may choose relationships or jobs that smell like the situations that traumatised us as children and then ask  "Why do I keep doing this to myself?" And then fall into a spiral of self-shaming instead of seeing the genius that your emotions are bringing to the situation  "You're 25 now. Here's a really terrible situation that you could not deal with when you were three, so yay us." Except you don't know your emotions, so you can't get to the reason they're doing this.
WHY DO WE TEND TO DEMONISE EMOTIONS?
The emotions that we call negative are emotions that shake things up. Anger, anxiety, fear, panic, jealousy, envy, sadness, grief, these are emotions that challenge the status quo and how things are going and how we've all agreed they should go. Anger will stand up and say, "I don't agree." And most people will say, "Well, that's a negative emotion."
The positive emotions, happiness, contentment, and joy, are usually the emotions that support the status quo.
I think there's some social control in the positive and negative emotion categorization.
HOW ABOUT ANGER?
At its core, anger is the emotion that helps you set boundaries around what you value.
People's skills with anger are what most of us are complaining about because let's say you don't know how to set boundaries in a healthy way. You might not set boundaries at all, which means that nobody knows what you value. If someone you know can't set a boundary, you're just left to guess.
Let's say you're not good with boundaries in the other direction and you set violent boundaries that are rigid and they're like brick walls. You said, "If you're coming to see me and you're even a second late I will not answer the door." That's a boundary, but it has separated you from the relationship.  There's a punishment going on.
With the person who's setting these boundaries with fire, you don't have to guess any more. It's more clear. But there's no welcome in it.
THE CULTURAL TRAINING TO REPRESS EMOTIONS
The cultural training with emotion is hard to get at with words because it usually doesn't happen with words. It's with a look. It's everybody turning away from you. It's the conversation stopping. You know as a child you did something wrong. You were doing four things at a time. You were skipping. You were yelling. So which one should I stop doing? It's never clear. In any kind of repressive emotional world, no one ever gives you that, "You know what? We don't set boundaries here." They don't say that to you.
WHAT IS SHAME THERE TO TELL US?
Shame is anger's sibling. They work side by side. Anger sets boundaries from what's coming in from the outside. Anger says "Nope. That doesn't work for me here. That's not how I want to do this." Shame sets boundaries on the inside by watching me and responding to any breaking of rules that I have agreed to. So the trick is to figure out which rules you've agreed to because shame's job is always to uphold the boundaries from inside out.
Let's say that you have some lovely shame rules. I like to thank my hostess when I go to a party. I like to send thank you notes, simple stuff. That's really good, but what about if shame picked up a rule like, "No one will ever love you unless you're perfect. If you gain five pounds, you need to go insane because …" There are a lot of messages coming in from the culture that we may not realize we agreed to until our shame starts berating us. The work with shame is to see: What is this agreement? Do I agree with it now? Is it valuable to me?
HOW DO WE WORK THROUGH SHAME?
We have a practice called burning contracts, because you have basically signed a contract with shame: "I agree that if I'm not perfect, no one will love me". That is an impossible contract and it is an abusive contract. Shame doesn't know that. Shame says, "Okay. Here's what you've agreed to, so I'm going to stand up for that for you." With the burning contracts practice,  people can look at those shaming messages and agreements and decide whether they want to keep them or not. A lot of times people will be like, "Oh my word. That was from Aunt Sophie. I picked that up when I was four and a half years old." So there's are all kinds of these messages, many of which don't come at you verbally.
"Women are supposed to serve everyone and not eat until everyone is served," for example. You don't even know that you are running on these contracts and these agreements. Your shame does. So sometimes your shame can feel abusive, but burning contracts can help clear out those abusive messages and let your shame get back to its regular work.
SOME PSYCHOLOGISTS SAY ANGER IS A 'SECONDARY EMOTION', IS THAT TRUE?
No. If you say anger is a secondhand emotion, my anger goes, "Really?"A lot of times people will go to anger when they're feeling sadness.
Sadness is an emotion that helps you let go, drop everything and soften. There are many places where you should not go into open expressions of sadness because you will be shamed. It's not safe. So your anger will come up and say, "Screw it. I don't even care. That's not important."
But anger is not a secondhand emotion there. Anger is doing the work of anger, which is to set a boundary. And then if you have any skills you'll be able to say "Thank you, anger. I'm going to go feel my sadness in a place where it's more welcoming."
If people don't understand the purpose of anger, they would see it as a secondhand emotion.
There's another emotion that will do this too: I'm feeling sad -> It's not safe -> Happiness comes forward. But no one calls happiness a secondhand emotion, right?
We see that positive/negative emotion nonsense in this secondhand emotion talk. I say, "Nope. Anger's doing its job." For some reason, anger needed to come forward. Now, the way that anger comes forward will be reliant on how a person knows how to use anger. If I am in a place where I can't cry and it's not safe and I know what I'm doing with anger, what would I do? I might set a physical boundary. Say, "Excuse me. I have to go." And then I'll go cry. Instead of, "Screw you, everybody."
FOR PEOPLE WHO THINK THEY 'FEEL TOO MUCH', IS THERE SUCH THING AS 'TURNING DOWN THE VOLUME'?
Yes. Part of it is recognizing each emotion at its softest level of activation.
Let's say anger that is very intense would be belligerent or aggressive. We all know that. Anger that is more of a medium place would be aggravated or affronted or exacerbated. You feel critical. You feel sarcastic. You feel apathetic. You feel indifferent. We're still in anger, but we're in a soft place with it. For people who go all the way to 11 every time their emotion happens, what is happening is they are not seeing it when it's in the soft place.
If I don't have any vocabulary, I won't realize that I'm in the area of anger. I won't realize that it's time to set a boundary now. So my emotion will get stronger and stronger, and then I'll be up into aggression and belligerence.
Sometimes you need to go all the way to 11. But if it's your only speed, it means you're missing so much emotional information throughout every day.
WHAT ABOUT PEOPLE WITH MENTAL ILLNESS DIAGNOSES SUCH AS BORDERLINE PERSONALITY DISORDER OR BIPOLAR DISORDER?
I have a lot of friends with these and I know that emotion regulation and emotion identification helps. It would be even more important in mental illness or a psychiatric condition. I have pretty severe depression and there's no way to talk about it in a loving way. To say I'm a depressive, it sounds like you don't want me at a party. "Don't bring her. She's depressive." But that is something my brain is very good at, to go into severe, suicidal depression. So for me, learning what soft depression and soft suicidal urges feel like is a way to stop myself from going all the way there.
WHAT WOULD YOU SAY TO PEOPLE WHO FEEL THEIR EMOTIONS ARE HOLDING THEM BACK IN LIFE?
Your emotions contain multitudes. I like to say emotions are always true. They're always true about something. They're not always right because you need to help them figure out what's going on sometimes. But they're always true. If you have an intense panic response, something around is making you feel as if your life is in danger, so we need to work with that.
Follow the emotions. Rather than saying, "Panic? Dammit. There's nothing here that's going to kill me. So why?" Don't shame your emotions. But just sit and say, "Why do I feel that my life is in danger right now?" Track it. Help your emotions.
Your emotion's trying to give you the information. Help it get to the information, rather than treating it like it's the problem. Emotions are not the problem. They bring you the skills to deal with the problem.
WHAT IS YOUR DEFINITION OF RESILIENCE?
Resilience is your capacity to bring yourself back to a place of balance. Resilience is fluid and malleable, it's not a destination. 
It is a very flowing state.   
CAN YOU SHARE WITH US A BOOK THAT HAS CHANGED YOUR LIFE?
A book that I'm just so grateful about is Ibram Kendi's Stamped from the Beginning.
It is about the history of anti-Black racism in America. It is one of the most brilliant books I've ever read in my life. It is a life-changing, world-changing book. He is such an emotional genius because he goes into the pain. He's a Black man, an African American Black man. He just keeps going into it and not flinching and not looking away, but writing a book that's so beautiful and so welcoming. It's not a traumatizing book, even though a lot of many other books about racism and injustice are traumatizing.
CAN YOU SHARE A QUOTE WITH US?
It's the one from Language of Emotions.  This is something I wrote about the process of healing your life. "Beyond sculptures and symphonies, beyond great works and masterpieces is the greater, finer art of creating a conscious life. Genius appears everywhere, but never so magnificently as in a life well-lived."
WHERE CAN WE FIND YOU?
Karlamclaren.com is my site where I'm talking about books and things. I have an online learning site called empathyacademy.org. That is where we teach courses in dynamic emotional integration. There's a course every month or so for people who just want to take short courses. There's also a five-month self-care course where you're with a whole community of people working on these things and it's lovely.
About Karla
Empathy pioneer and researcher Karla McLaren. M.Ed. is the author of The Art of Empathy: A Complete Guide to Life's Most Essential Skill (2013), The Language of Emotions: What Your Feelings Are Trying to Tell You (2010), and the new Dynamic Emotional Integration Workbook® (2018).
Facebook: https://www.facebook.com/eggshelltransformations
Newsletters: https://eepurl.com/bykHRz
Disclaimers: https://eggshelltherapy.com/disclaimers
Sound Editing: Sam Lehmert (https://www.linkedin.com/in/sam-austin-lehmert-87043759/)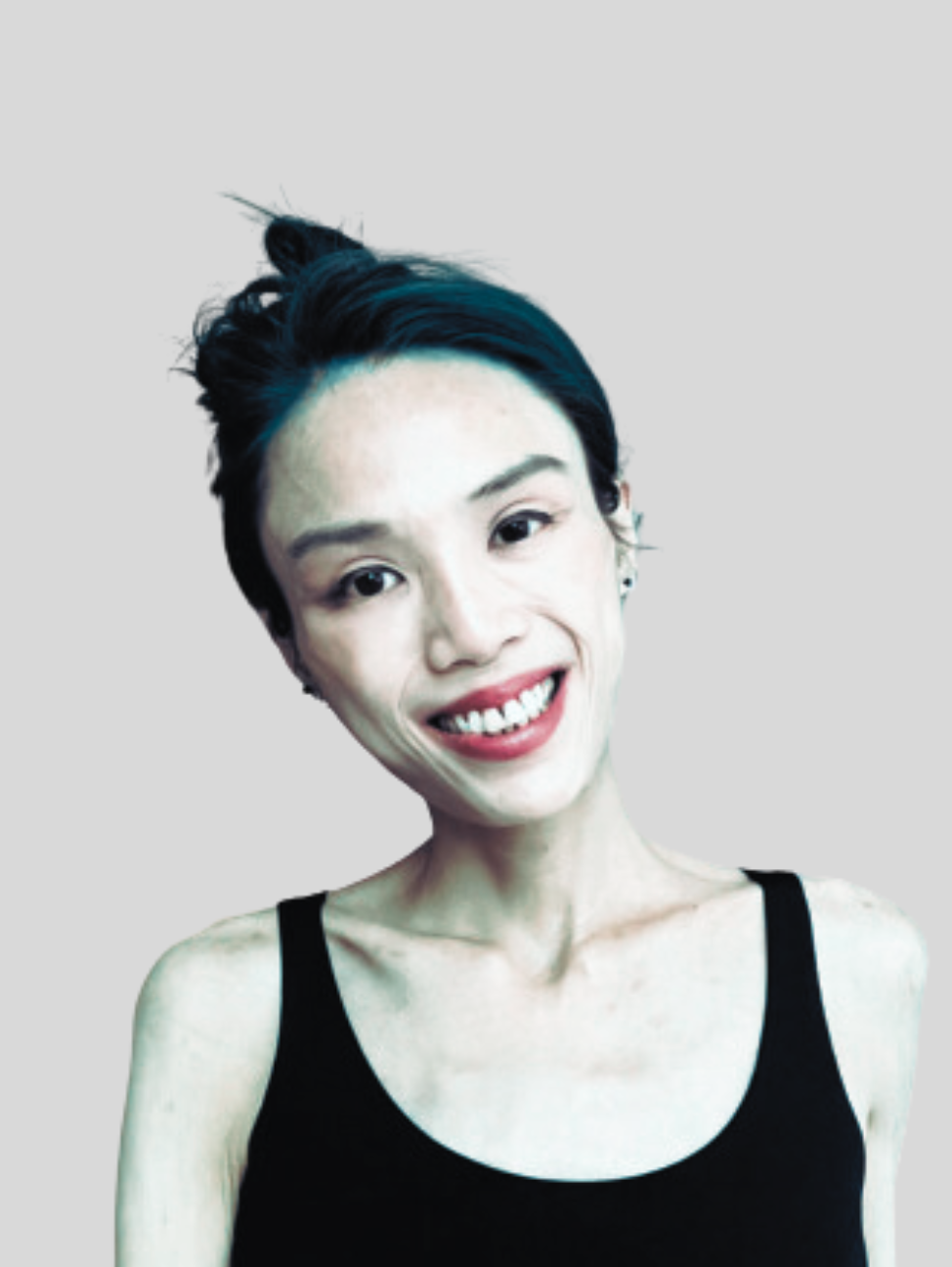 Imi Lo is a consultant and published author with extensive and international experience in mental health and psychotherapy. Her books Emotional Sensitivity and Intensity and The Gift of Intensity are available worldwide and in multiple languages. Imi has two Master's degrees; one in Mental Health and one in Buddhist Studies. She works holistically, combining psychological insights with Eastern and Western philosophies such as Buddhism and Stoicism.