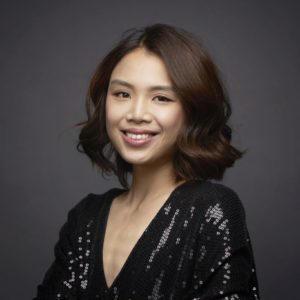 Imi Lo is a consultant, psychotherapist, and published author with extensive and international experience in mental health and psychotherapy. Her books Emotional Sensitivity and Intensity and The Gift of Intensity are available worldwide and in multiple languages, including English, French, German, Russian, Korean, Chinese, and more.
Imi Lo has held roles as a mental health supervisor, suicide crisis counselor, psychotherapist, art therapist, and trainer to therapists and coaches. While living in various countries, she worked for National Health Service (UK), Médecins Sans Frontières/ Doctors Without Borders, Samaritan Befrienders, and Mind.
Imi has two Master's degrees and is trained in Jungian theories, philosophical counseling, mentalization-based treatment, solution-focused coaching, trauma-informed practices, and mindfulness-based modalities. She works holistically, combining psychological insights with Eastern and Western philosophies such as Buddhism and Stoicism.
Imi Lo has received multiple awards and scholarships, including the Australian Government Endeavour Award, the HSBC Social Work Scholarship, and a Postgraduate Scholarship for Buddhist Studies.
She has appeared in major publications such as The Psychologies Magazine, Marie Claire, The Daily Mail, and The Telegraph. She also publishes regularly in Psychology Today.
More about my professional footprints
Hi! I am Imi. I work with highly intense, sensitive, and gifted humans.
I have spent my professional life of over a decade in pursuit of answers to one question: 'What do people who are emotionally sensitive and intense need?'
My mental health profession began in 2009 as a suicide counselor. But after more than a decade in this field, I feel compelled to pursue something more spiritual, philosophical, and creative. That's when I decided to depart from psychotherapy and grow my practice into something not constrained by the medical paradigm, which frequently focuses on what is "wrong" with a person rather than what they need. I do not think that there is anything intrinsically defective about anyone; nonetheless, their neurodivergent characteristic or trauma may cause them to become a misfit in the environment that they are in. Personally, I also began to find more solace in ancient wisdom, such as Stoicism and Buddhism, rather than traditional psychology.
I have a Master in Mental Health from The School of Medicine at the University of Queensland, Australia; through this training, I have come to understand most mental health diagnoses and how to work with them. Later, I wished to add a spiritual dimension to my work and pursued the Master in Buddhist Studies. I did my final dissertation on the intersection between ancient Stoic Marcus Aurelius's work and Buddhism's scriptures. It has enriched my understanding of human suffering and ways to alleviate it. (I do not consider myself a 'Buddhist' and do not preach any religion, I just enjoy learning about world philosophies and drawing from the wisdom they offer).
I was trained in various modalities, such as art therapy, schema therapy, Jungian psychology, solution-focused coaching, personality typologies like the Enneagram, and philosophical counseling. But I no longer practice conventional psychotherapy. Instead, I integrate everything I have learned, including my personal journey and learning in the philosophical and spiritual dimensions, to offer coaching and consultations to individuals and organizations.
For many years, I have worked with people diagnosed with personality disorders, particularly Borderline Personality Disorder. My aspiration to change how we think about this 'disorder' came from repeatedly seeing intense people being misunderstood, marginalized, or described as having 'personality defects.' Hearing pejorative labels such as 'manipulative' or 'attention-seeking', and seeing people who do not fit neatly into diagnostic criteria slip through the cracks of the system frustrated me. My experience in the public health system has inspired me to break away to forge a different path, where I hope to initiate a paradigm shift away from the model of pathologies. This was also when I started devoting myself entirely to understanding how neurodivergent people are misunderstood by society.
I have various experiences in the mental health field and have trained and supervised trainee therapists and coaches. In my years of living in various countries, I have held positions as a Mental Health Supervisor in Médecins Sans Frontières/ Doctors Without Borders, Clinical Practitioner in an NHS Community Mental Health Team, Mentalizing Therapist in a Personality Disorder Treatment team, and Crisis Counsellor with the Samaritan Befrienders Suicide Crisis Intervention Center. I have also served on the Board of Directors for Emergence, an organization that advocates for people with personality disorders.
I tend to be rather direct with my clients. In my experience, this directness often leads to breakthrough where you can gain new insights. I find that this level of authenticity and openness can create a deep sense of connection and trust between us. I am also a great believer in sharing knowledge with you. Underneath all the techniques, our relationship and genuine feelings between us create changes. I cannot hide behind theories; you will know if I do.
Ultimately, I want our journey together to be transformative. It's my hope that you'll gain clarity, confidence, and a renewed sense of purpose. While it's not always easy, I believe that it's always worth it.
If you are interested in my journey and what got me here, I wrote about some of my personal histories and struggles. I also spoke about my childhood experience and journey in some of the following interviews:
A deep and raw conversation with the brilliant Adam Williams from Humanitou. The take-home message is we ought to grieve who we're not and embrace who we really are.
And here is a video about the work.
I look forward to being with you!
Imi
EDUCATION
Master of Mental Health (Distinction)
          Awarded the Dean's Commendations for High Achievement
          School of Medicine, The University of Queensland, Australia
Master of Buddhist Studies (Distinction)
           Tung Lin Kok Yuen Postgraduate Scholarship
           The University of Hong Kong, HK
Postgraduate Certificate in Psychological Studies  
           Metanoia Institute, Middlesex University, UK
Postgraduate Diploma in Psychology
University of Derby, UK
Bachelor of Social Science- Social Work (Hons)
          First Class Honour. Completed with multiple scholarships
          The Chinese University of Hong Kong, HK
          Distinction; University of Yale
PROFESSIONAL AND ACADEMIC AWARDS
Tung Lin Kok Yuen Postgraduate Scholarship for Buddhist Studies, 2020
Dean's Commendation for High Achievements- University of Queensland, 2011
Endeavour Award (International), 2010 – Australian Government
Dean's List Recipient, School of Social Work, 2009, CUHK
HSBC Social Work Scholarship, CUHK
Social Work Departmental Prize, CUHK
Class Scholarship, CUHK
CERTIFICATES AND DIPLOMAS
Certificate in the Principles of the Theory and Practice of Supervision – Metanoia Institute, London UK
Certificate in Jungian Studies  – C.G. Jung Centre
Oxford Executive Leadership Program – University of Oxford, UK
Solutions Focused Coaching Fundamentals (67 hours)- Solutions Academy (ICF Accredited Program), Germany.
Advanced Diploma in Contemporary Psychotherapy – 

Beeleaf Institute for Contemporary Psychotherapy, UK

Certificate in Logic-Based Therapy (a form of Philosophical Counselling) – The Logic-Based Therapy & Consultation Institute/ National Philosophical Counseling Association
Mentalization-based Therapy (Advanced) Training  – 

Anna Freud Centre, University College London (UCL), UK

Using the Enneagram in Psychological Assessment and Practice  – Union Institute & University
Psychosynthesis Foundation- The Institute of Psychosynthesis, UK
Mindfulness-Based Cognitive Therapy (MBCT) Clinical Training Retreat – 

Oxford Cognitive Therapy Centre, UK

Mindfulness-Based Stress Reduction (MBSR) Practicum – 

Openground Australia
EXPERIENCE
Mental Health Supervisor- Médecins Sans Frontières/ Doctors Without Borders

Psychotherapist/ Mentalisation Therapist– NHS Personality Disorder Team

Trainer and Module Leader – Beeleaf Institute of Contemporary Psychotherapy

Social Worker/ Clinical Practitioner- NHS Personality Disorder Community Team

Non-Executive Director- Emergence Plus (Personality disorders service-user-led organization)

Honorary Psychotherapist- London Friend (LGBT Charity)

Wellbeing Centre Officer– Mind, Richmond Royal Hospital

Mental Health Mentor- Randstad Student Support, UK

Healthcare Assistant- NHS Eating Disorder Inpatient Unit

Suicide Counsellor – Samaritans Suicide Crisis Intervention Centre, HK

Placement Art Therapist – Tennyson Special Education School, Australia

Placement Art Therapist and Counselling Practitioner- Centacare Family Services, Australia

Taipei Psychiatric Hospital Drug & Alcohol Unit, Taiwan
CONSULTATION AND PROJECTS
Mental Health Consulting- TrueMind+Body Wellness Centre

Workshop on Schema Coaching- Henley Business School, University of Reading

Founder/ Host- Eggshell Collective BPD Social Group in Central London
Panel Member- 'Absolute Truth Talks,' hosted by Philharmonia Orchestra and House of Absolute, London
PUBLICATIONS
COURSES
EMDR Training- EMDR Europe
Psychological First Aid- Médecins Sans Frontières
Psychosocial Support for Migrants- IOM
Intensive Mentalisation Training – 

British Association for Art Therapists, UK 

Diversity and Inclusion -King's College London, UK
Language and Global Identities – King's College London, UK
LGBT Counselling and Transgender Awareness Training  – 

London Friend, UK

Principles and Practice of Ericksonian Hypno-Psychotherapy – 

Beeleaf Institute for Contemporary Psychotherapy, UK

Applying Enneagram in Coaching and Counselling  – 

InnerSpace HK

Psycho-Educational Approach to Art Therapy   – 

British Association for Art Therapists, UK

Neuro-linguistic Programming (NLP) Master Practitioner – 

Beeleaf Institute for Contemporary Psychotherapy, UK

Working Successfully with Addictions – 

Beeleaf Institute for Contemporary Psychotherapy, UK

Heart-mind with Mindfulness: Clinical Applications of Mindfulness  – 

Mindfulness Centre, Australia
TEACHING
I have delivered training workshops for trainee therapists seeking accreditation with the UK Council for Psychotherapy (UKCP). Some of the modules I have taught include Human Development, Psychopathology, Attachment theories, and Personality Disorders, and Suicide Crisis management. With students' consent, the following are testimonials for the workshops I have delivered:
Imi has an incredible wealth of knowledge and talent in her subject areas, and she shared it with us in a totally accessible way that felt inclusive & respectful at all times. Her humility compassion & warmth blended with her expertise and professionalism throughout. It was a thoroughly enjoyable & informative learning experience…
— Lesley C., Lead family support worker at London Borough of Kensington and Chelsea
Insightful, brilliantly delivered, flowing with compassion and understanding, giving us time to digest this complex area of therapy. Thank you so much Imi.
— Ed L., Director & Principal Coach at BlueTouchPaper Consulting
INTERVIEWS AND CONSULTATIONS
Newspaper and Magazines
Exclusive Interviews
– The Third Factor Magazine; From Hiding HSP to Gifted Leader with Imi Lo (A brilliant piece on overexcitabilities, intensity, shame and more), March 2002 
Media Consultations and Mentions
– Orange Theatre, UK, Show Program, The Face, Sep 2023
– Bored Panda, Jennette McCurdy Shares Shocking Story About Her Mom Showering With Her Until She Was 18, Jul 2023
– Yahoo, AU, Woman with immigrant parents says she feels guilty when she visits them: 'Does the immigrant child guilt ever go away real question', July 2023
– Independent, UK, Three signs you might have experienced parental narcissistic abuse, April 2023
– Metro UK, Emotional contagion: What you need to know about catching feelings online, Feb 2021
– Life Hackers: How to Know If You Have a Toxic Relationship With Your Sibling, Sep 2022
– Psychologies UK: Sensitivity is my Superpower, Nov 2017
– Womankind Magazine: Why Sensitivity is a Gift (in print), Winter 2019/2020
– The Telegraph UK: Borderline Personality Disorder: 'I couldn't deal with the rollercoaster in my head', Feb 2015
– Marie Claire UK: 'How to Toughen Up', Issue March 2016
– i-D Magazine: 'Shadow Work' is the latest self-care trend, May 2021
– Rewire.org: Are You Catching Other People's Feelings?, Nov 2018
– Happiful Magazine: Emptiness and Borderline Personality Disorder, April 2017
– The Ambient; On smart light and how colour affects our mood, Feb 2018
– Refinery29: How Do You Know Which Therapy Is Best For You? Jan 2017
– The Debrief Magazine: The realities of dating when you are struggling with your mental health, May 2016
– Study Breaks: Being Too Much: How Do You Deal With Emotional Intensity?, Oct 2018
Podcast/ Youtube Interviews
–Sex and relationships for the emotionally intense/ highly sensitive person with Imi Lo, Sex Unshackled ; (a thorough review of what Emotional Intensity means, followed by a discussion of challenges intense people face in relationships and sex.)
– A discussion about the Conceptual Framework with 'Thoughts in Record.'
– "What Your Reactions Say About You" Podcast Interview with Imi Lo, We Do Hard Things Podcast
– A deep and raw conversation about my personal journey, Humanitou Podcast
– Being intense, being different, remaining single and childfree,  Honest Uproar
– What is Emotional Intensity?, Students of Mind Mental Health Podcast
– Empath's Alchemy Podcast: If It Ain't Broke…
– What is Emotional Intensity and How to Embrace It, Imi Lo, the Corrie Lo Show
– Natfluence: Interview with Imi Lo
– On Gifted Women and Impostor Syndrome with Twinky Tus
– On Invisible Childhood Wounds, with Twinky Tus
– On Being Intense and Parenting, with Ashleigh Boyd
Radio Interviews
– Talk Radio Europe Live Interview, about the value of sensitivity in today's world. March 2018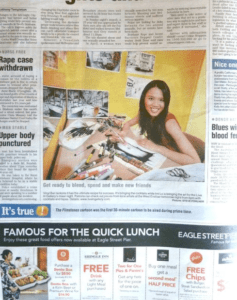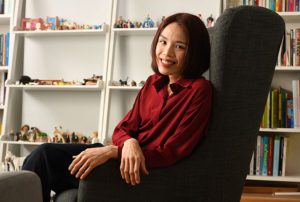 Thank you for being here, and I look forward to meeting you!
---