The Books about Intensity and Sensitivity
Emotional Sensitivity and Intensity
If you resonate with the ideas on this website, and have gained something from Letters to the Emotionally Intense Ones, you may find more to your liking in my books.
Emotional Sensitivity and Intensity is my first book. I suggest this as an introduction to this work.
The book is currently available in English, French, German, Chinese and Russian. 
Emotional intensity is not an illness or a problem to be solved, but a unique personal trait, a gift in its own right.   This book is for you if:
All your life, you have felt different to others or wondered if there is something wrong with you. You have been told that you are 'too much,' 'too intense,' 'too sensitive,' 'too emotional.

You long to be accepted by the world just as you are, but feel held back by other people or society's judgments.

You often feel misunderstood— your passion for being excessive, your sensitivity as a weakness, or your excitement as being immature.

You no longer want to hide how fast you think, how much you feel, and how deeply you care.

You have trouble managing intense emotions, maintaining healthy boundaries, and finding fulfilling relationships.

You want to be free from self- sabotaging behaviors, or unhealthy relationship patterns.

You have a niggling feeling that there is something important you need to be doing, and would like to have a clearer vision.

You have a sense that you are not reaching your full potential, and you are ready for your unique gifts and creative calling.
These provocative chapters challenge what we think we know about emotional sensitivity, intensity, and giftedness. Combining psychological theories, spiritual wisdom, and practical exercises, it brings you to new ways of thinking about yourself, so you can reclaim your unique empathic and intellectual gifts, and fulfil your creative potential.
You will learn to:
Debunk myths and mental health stereotypes about emotional sensitivity and intensity, including it links with controversial diagnoses such as Borderline Personality Disorder.

Heal from the past, let go of the shame and limited mindsets that hold you back.

Develop resilience and find your way through challenging work, life, social and family situations .

Build healthy and fulfilling relationships.

Express yourself truthfully and reach your creative potential.
International Editions of Emotional Sensitivity and Intensity:
French Edition Hypersensible et heureux (Français) 
German Edition- Sensibilität und emotionale Intensität
Russian Edition – С меня хватит
Chinese Edition-療愈情緒,接納自我[英] 伊米洛
The Gift of Intensity
The Gift of Intensity is my second book, coming out in June (UK)/ Oct (US) 2021.
It is also available as an audiobook. 
This book is a sequel to the last. The tone of this book is more direct. It focuses a bit more on relationships- both in love and at work. Topics covered include low self-esteem, family conflicts, loneliness, complex work challenges, and what to do in times of emotional crisis. There will also be actionable exercises for you to put theory into practice.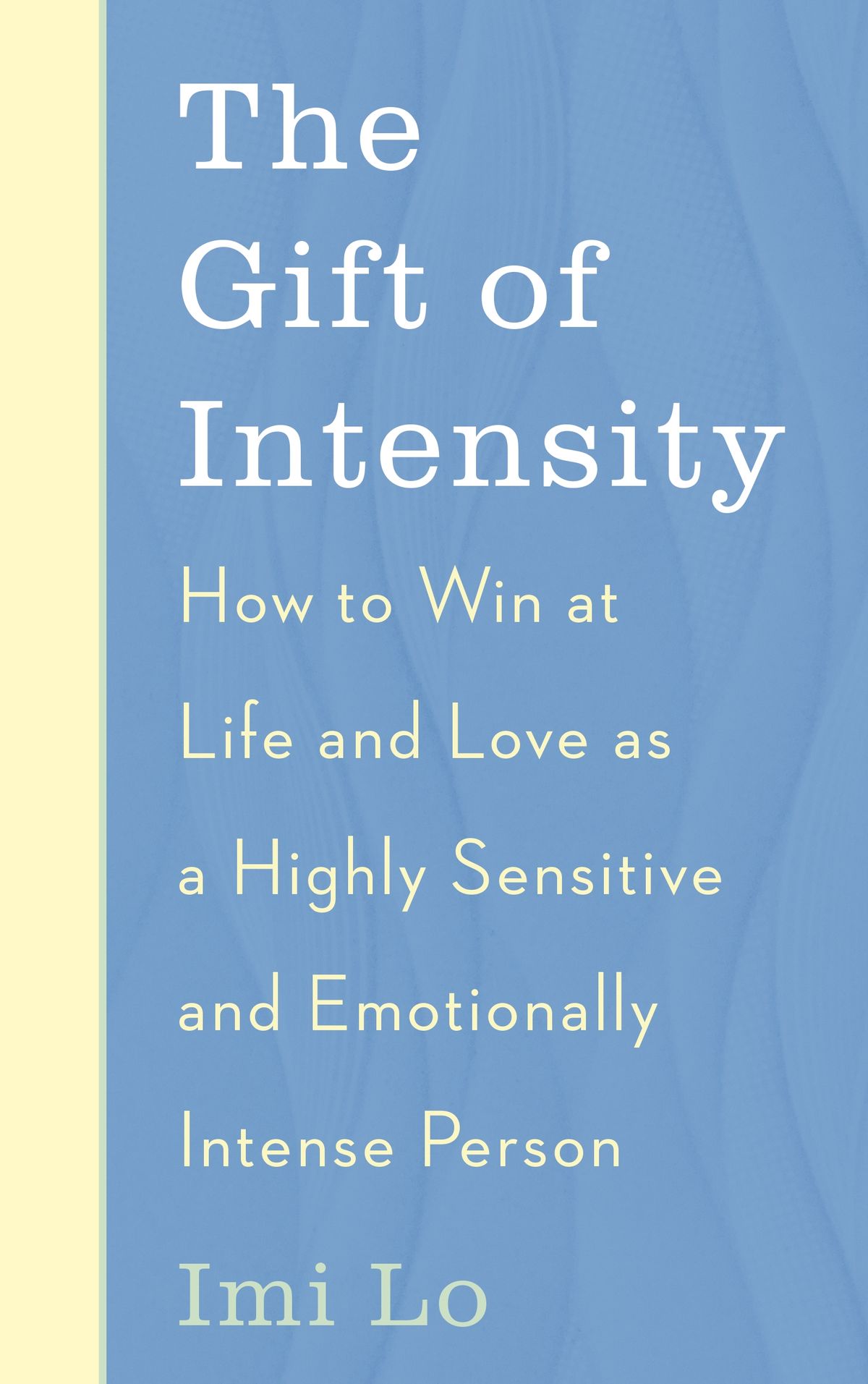 I am immensely grateful to be given the opportunity to bring these books into being. Although they have sprung from my search for answers and ongoing inquiry, these books are not merely personal projects. I could feel in my heart how much you have all inspired me, and it is your continued presence and support that have propelled me forward.
The release of these books is exciting and nerve-wracking. I have to continually remind myself that once out, they will take up a life of their own. The words will fall into the hands of those who are ready for it, may provoke some, and quietly pass by many. Just like an anxious parent, I must now lovingly bless these pages to go on their journey.
We all are continuously evolving and growing, so I reserve the right to change my mind and have to stay open to where my intuition leads.
As always, I have immense gratitude for your time, presence, and support!
Imi x